A selection of work from my first year as a Foundation Degree student in silversmithing and jewellery. 2016-2017.
Modernist Ring and Brooch
Made to fulfil module briefs using Modernism as the inspiration. The ring takes its inspiration from Joan Miro and his painting "Woman Encircled by the Flight of a BIrd".
The brooch inspired by the artist Kandinsky.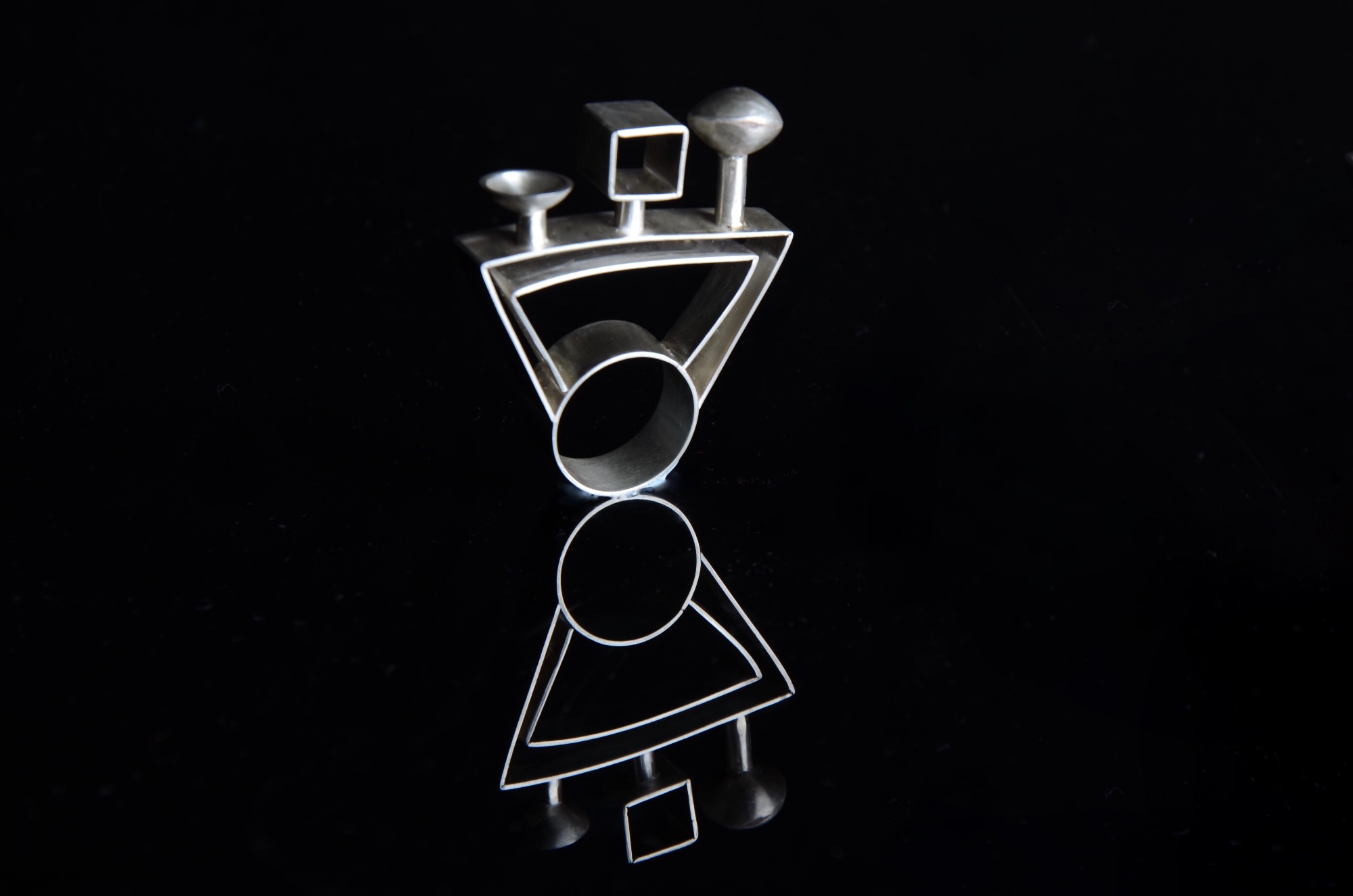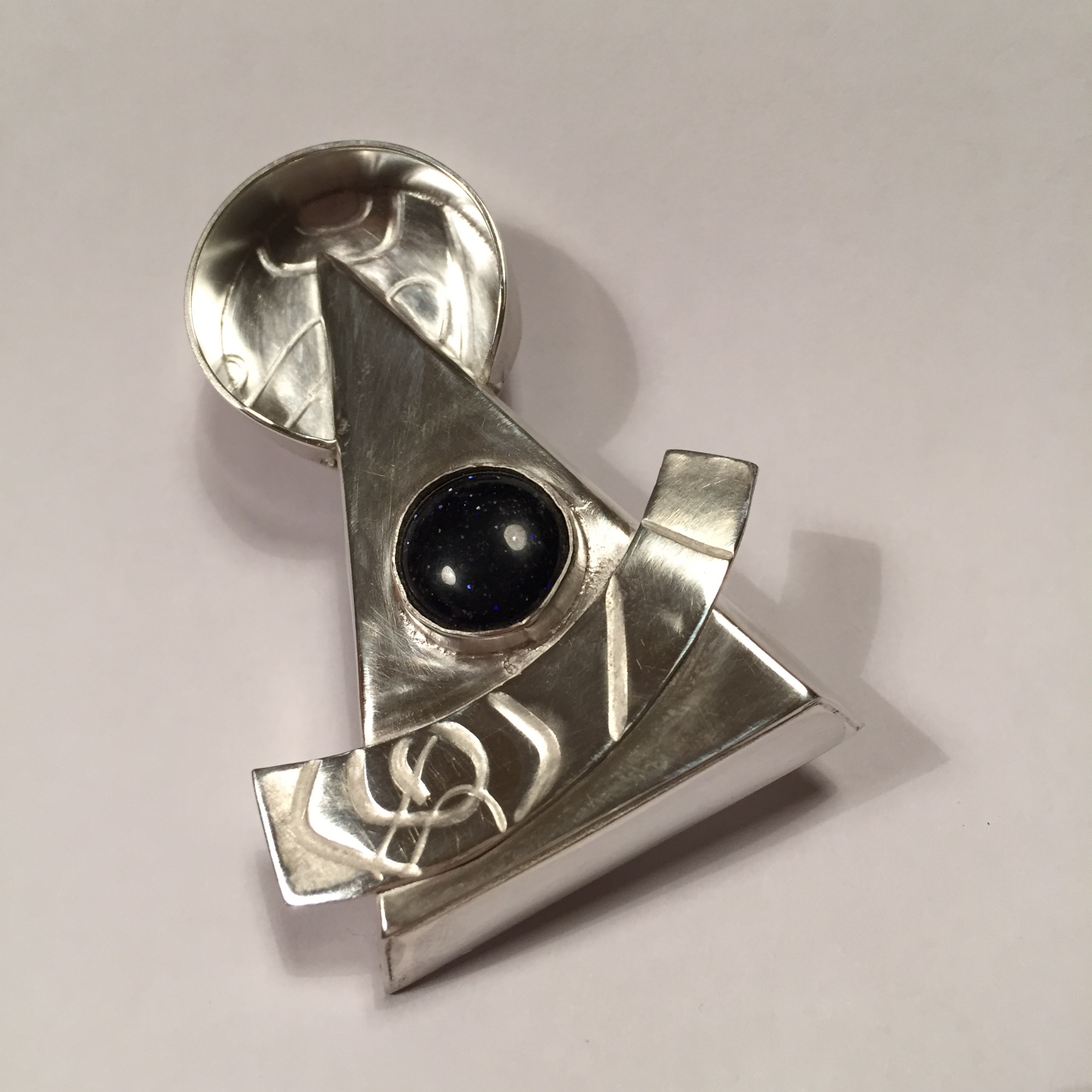 Magic Dogwood Chain and Snapshots Necklace
Inspiration for this bracelet comes from the unusual flower of the Magic Dogwood plant.
The Snapshots necklace is an interchangable piece showing different snapshots of the North Cornish landscape...Rough Tor on Bodmin Moor, Gull Rock at Trebarwith Strand and the instantly recognisable nearly home trees at Cookworthy Knapp on the A30.