A selection of work from my second year as a Foundation Degree student in silversmithing and jewellery. 2017 - 2018
This necklace was created using the seed pod of the Honesty plant. I wanted to deconstruct the seed pod and take certain elements of it to create the design. Several techniques have been used including plique a jour enamelling, granulation and the silver has been oxidized to create the black colour. It hangs on a silver ball chain to mimic the seeds on the pendant.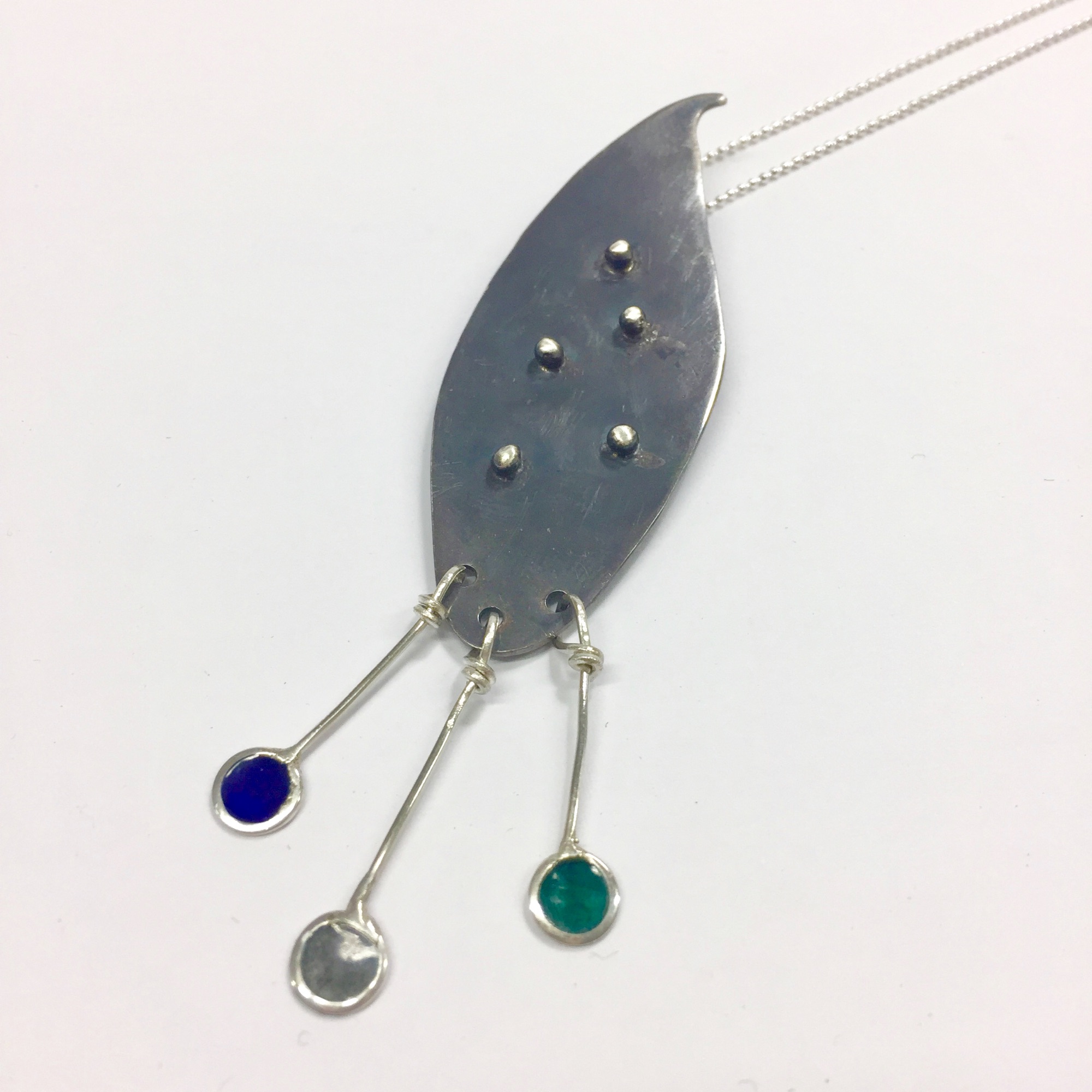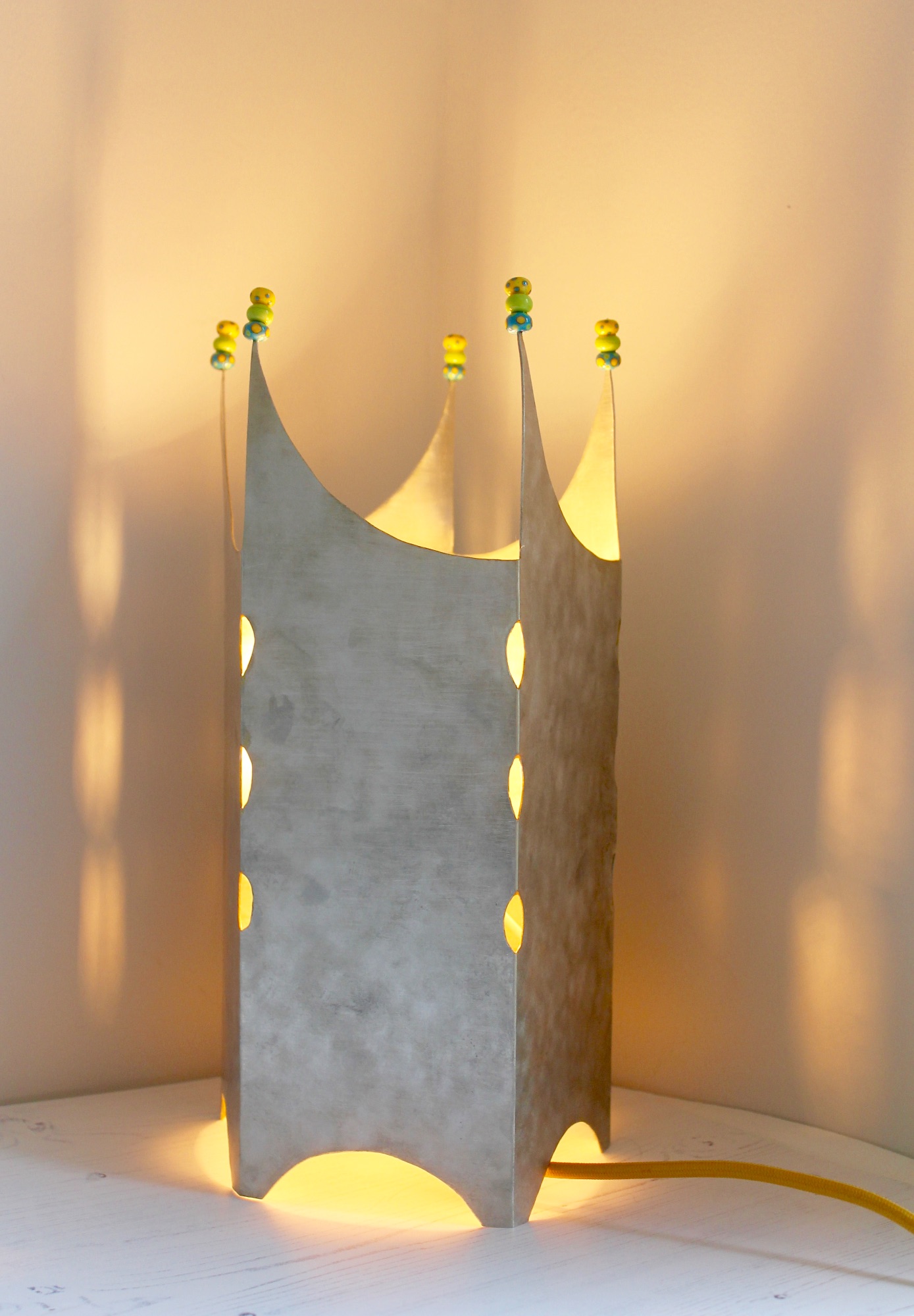 Made from pewter, this lamp was born following research into the Wabi Sabi philosophy of finding beauty in imperfection. Drawing inspiration from the form of the sails of junks and their fluidity. The form of the lamp flows and the light gently escapes from carefully placed holes around the sides. A colourful cord and co-ordinating artist made lampwork beads complete the lamp along with a soft edison style light bulb.
This was awarded a commendation at the 2018 PewterLive competition.