The concept behind this final collection of work is the theme of Objectivity. The objectificaton of men and women over the last 60 years or so has shown no signs of stopping, often degrading and hurtful names bandied around by the media and filtered down in to everyday language are used to describe people, often dehumanising them. Incorporating a love of word play and puns, these pieces are designed to create conversations about the subject matter. Empowerment for the wearer has also been a driving factor, with the hope they can continue the narrative of each piece, but on their terms.
Dumb Blonde & Sugar Daddy
Dumb Blonde
Using the original and most iconic Dumb Blonde Marilyn Monroe as the starting point this brooch, this piece is created to challenge the stereotype. Interepretation of the word 'dumb' is up to you, it can mean stupid or unable to speak. The names of some brilliant blonde women handstitched to the bottom of the brooch.
Sugar Daddy
He makes everyone smile when his name is known...we all know that his sugar isn`t really sweet but tastes of cold hard cash. Kerching!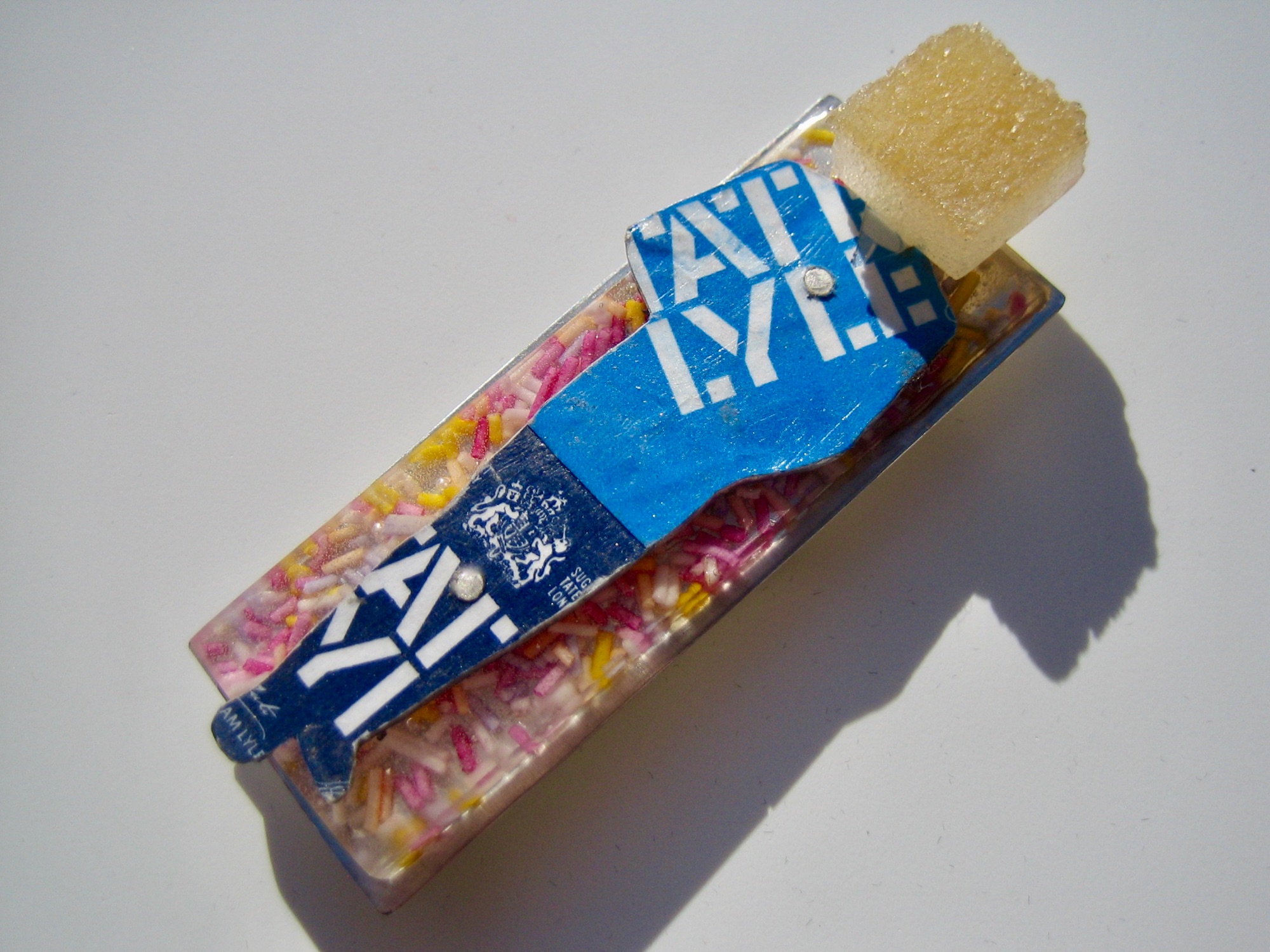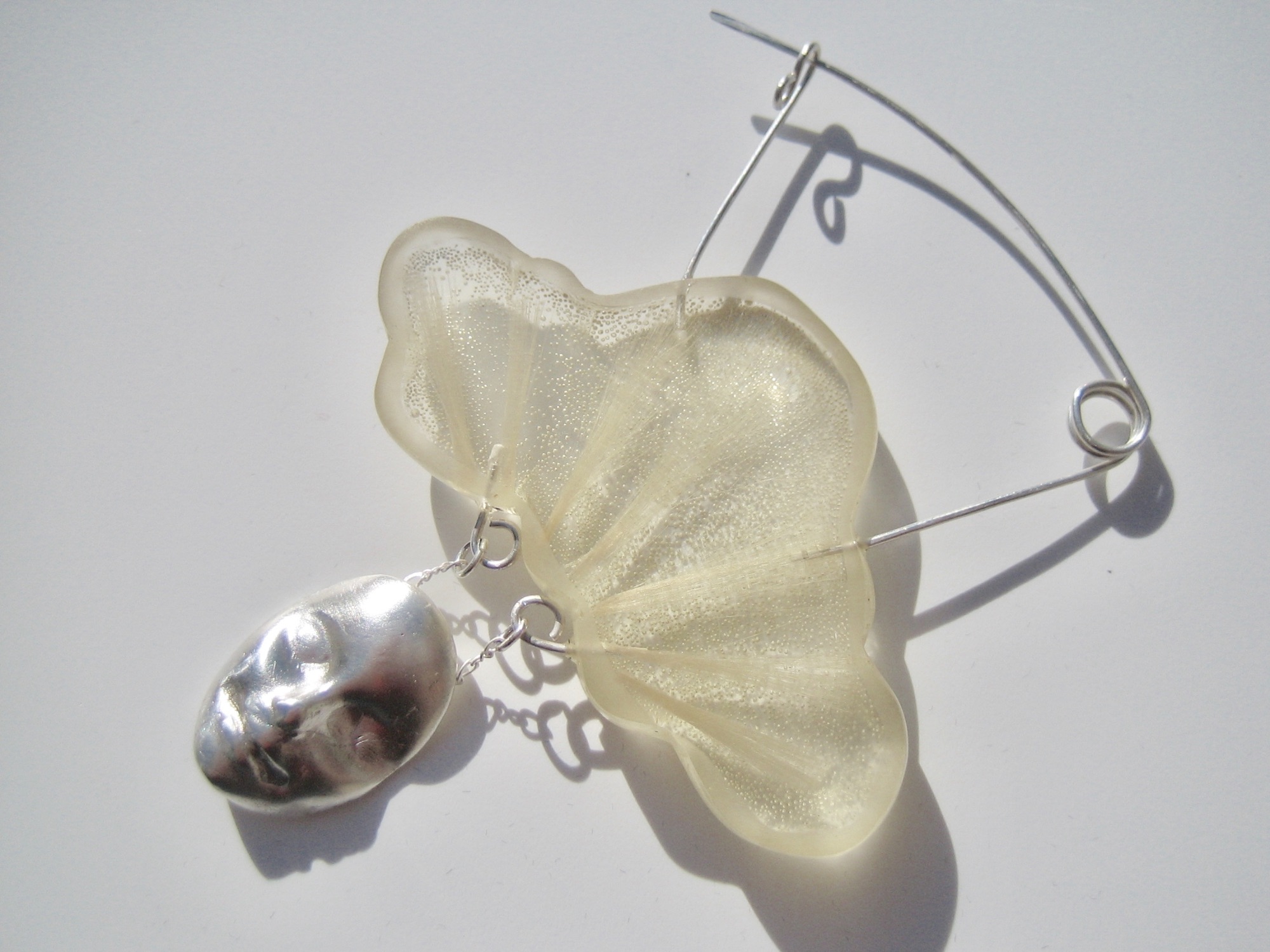 "She has nothing but air between her ears, she`s such an Air Head."
A silver face and a resin cloud with doll hair encased makes this rather beautiful and ethereal piece. The stereotype that beauty and lack of intelligence goes hand in hand is challenged with this piece.